Aaah! I love Summer! I love the hot days and the warm nights and everything that goes with it. As Feminine Leaders our businesses can become magnificent obsessions. Yet nurturing our Feminine Essence has to be a part of our lives so that our work is a reflection of the beauty of our wholeness. Summer is a wonderful invitation to soak in and revel in the joy, fun and pleasure of this sizzling season. All of this puts you in the vortex and supports your Abundance while you are living the Good Life!
Here are 5 tips to turn up the volume on Summer 2012:

1. Wake up earlier – If you have not yet created the space for your Personal Leadership Hour in the morning then now is the ideal time to do it. The early daylight makes it easier to wake up earlier. There is a beauty and specialness in Summer mornings that will make it so worth it.
2. Make it one long holiday – Summer is synonymous with vacations. If travelling is not on your list you can still infuse your Summer with a Summer holiday vibe. Become a tourist in your own town or city and do all the things that give you a feeling of being on a holiday. Eat al fresco, read that juicy novel, wear beautiful summer fashion, have lunch on a patio and watch the world go by in leisure, watch the sunset, sit under the stars, take it easy, hug and kiss more and fall even more in love with your life!
3. Summer playlist – There is something about Summer that makes you want to get into the groove. Check out the Best Summer Dance Songs collection for inspiration. What is your Summer 2012 song?
4. Do something different – Try out something you have not done before and are really excited about doing. I'll update you on some of the things I am trying out, one of which is Bollywood dancing classes.
5. Spend time outdoors – It is the perfect time for outdoor living. Whether it is your backyard or garden, outdoor cafés, the park, nature trails, outdoor picnics, the streets of your city or the beachside there is plenty of opportunity to enjoy a lot of splendor in the sun. I love it hot but if the heat makes you crazy like it does to most of the people I know, don't let it stop you. Seek out the shade and try a drop of peppermint essential oil in a glass of water for its cooling effect or put a few drops in a glass spray bottle of water and spray it on you. It feels really wonderful. J. I use the world-class essential oils by Young Living.

Feel the Summer Love and enjoy every moment of the pleasures it provides!

Affirmation: I savor the Pleasures of Summer 2012 and invite even more Abundance into my life!
No tags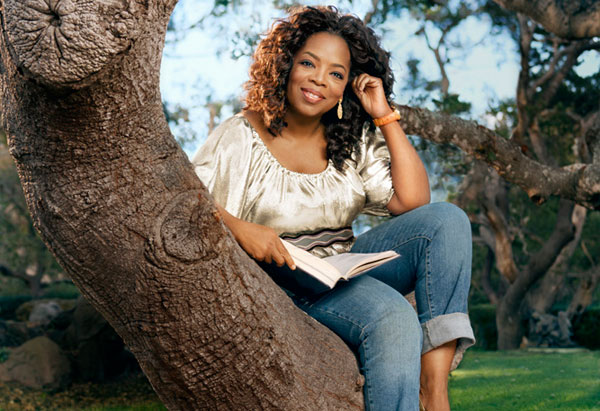 This is some of the information I shared with the participants of the Wealthy Woman Online Mentoring group on how to start your day prepared to step into your Zone of Magnificence. Successful people begin their day with Rituals that set them up for living their calling.

Create the Sacred Space to carve out an hour in the morning for your Rituals. Here are 3 from the list I shared:
Hydrate – Just like this planet we are 70 % water. Water keeps our body circuits running and is necessary for optimal thinking. Replenish the water you lose while you sleep and you will enhance the flow of energy that is vital for the big ideas you have in pursuing your devotion. You can enhance this effect by adding the power of Essential Oils such as Lemon, Orange, Grapefruit, Peppermint or Citrusfresh which is one of my favorites. I love the world class Essential Oils by Young Living. Water is also the element of the Sacral Chakra and the seat of Feminine Power.
lnspirational Reading – Leaders are Readers. Find the reading that is in alignment with your purpose, mission and vision and read some of it every morning. When I went to see Donald Trump speak here in Toronto he told us that he wakes up at 3 am every day to do his reading! How powerful must this Ritual be in contributing to your Genius level work?
Journaling – Journaling is another powerful tool used by Leaders for clarity and finding solutions as well as being in that divine place to receive the insights that illuminate and guide your path of purpose. Feminine Leader Oprah is devoted to Journaling.
I have been journaling since I was 15 and highly recommend it. It provides space to note your soul reflections. Journaling helps to organize your thoughts, express your creativity, figure out what really lights you up and develop your own voice. Journaling also helps you to see your resistances and find ways to move into a place of flow and joy. I consider it an absolute must have Ritual for self-actualization and supporting you in being a transformational Leader.

Let your Personal Leadership Hour empower and inspire you to create beautiful days!
No tags
Have you guessed what the habit is? It is simply Gratitude.
This is my favorite quote on Gratitude:
"Gratitude unlocks the fullness of life. It turns what we have into enough, and more. It turns denial into acceptance, chaos to order, confusion to clarity. It can turn a meal into a feast, a house into a home, a stranger into a friend. Gratitude makes sense of our past, brings peace for today and creates a vision for tomorrow." Melodie Beattie
Here are 4 ways you can put the feeling of Gratitude into action in your life:
Relationships – Choose 3 people who are important to you and write 5 things that you are grateful for about them. Let them know how much they mean to you.
Money – Take any current unpaid bills or investments you want to make and write on it: Thank you for the money.
Health – Think of 5 ways your body is serving you and give thanks for them. Being grateful for the health you have supports you in staying vibrant and having more zest for life.
Life – Make a list of what you are grateful for. Start your list with words: I am so happy and grateful for __________________.

Here's to the magic of Gratitude in bringing more Sparkle into your Life!
No tags
As a World Changing Feminine Leader it is your role to keep yourself in balance. When you pay attention to how you feel and practice self-empowering thoughts that align with who you really are you will become an example of thriving that will be of tremendous value to those you are here to serve. You can only uplift from a frequency that supports your wellbeing.
Remember that the Universe wants more good for you than you want for yourself. Open yourself up to it. What will happen when you raise your standards is that you will encounter what Gay Hendrick in his book The Big Leap calls the Upper Limit Problem. We all have a ceiling on joy, prosperity, love and pleasure. When we reach that ceiling or internal wall we will self-sabotage our own growth. Be patient and kind to yourself in the process. It is here that you will truly benefit from the support and insights of a Coach.
Here are some powerful tips to support you in raising your standards of Abundance.

Appreciate What You Have – No matter where you are right now, find appreciation for what you have. It is when you are really challenged that you must appreciate what you already have.
Sit down and make a list of what you are appreciating and put yourself right on top of the list.
This will begin to shift your energy and will help you attract more moments to appreciate. You are magnificent! Your self-worth is a reflection of the depth of your Love.
Get Clear on What You Want – Get clear about what you really want to experience in your life. Then, each day, focus your attention on what you want. What you focus on will expand. Each day take a step to bring you closer to it. . Remember all Big Dreams start small.
Abundance Cheque – An Abundance Cheque is a Ritual that you can do on every New Moon. Just write the amount that feels right as you raise your standards. Although it may not show up as an amount in your bank account you will notice some shift happening in other areas. The next New Moon is on March 22, 2012.
Be Love – As spiritual beings we are always connected to the Divine field of Love. When we come from this place of Love we broadcast a high vibrational energy that is powerful and magical.
Our connection to Source Energy is Love. It is available to us all the time. Be open to this channel of Love. You can tune into the Love Station 24/7 and radiate it to everybody and everything. Feel the Love! Be the Love! Share the Love!
Make Pleasure a Daily Discipline – Make a list of what brings you pleasure. Intend to live a life of pleasure and create your own "La Dolce Vita". (Italian expression for " The Sweet Life")
Do What You Love – You are here to rock the world with doing only what you have come here to do. You can do Magic! If you have not figured out what your purpose is or what brings you supreme joy then you must get in touch with me at fatma@yoursoulsanctuary.com.
Your success in doing what you love is defined by the joy you feel.
Affirmations – Use affirmations to help you keep focused on maintaining your desired frequency. Here are some to empower you:
I give myself permission to be more.
I am open to all the Abundance in the Universe.
I send light and love to the dark parts in me.
I bring love to my fears.
My world is safe.
I am grateful to be ME.
I am a channel of God's Love.
Playlist – Create a playlist that expands your heart and uplifts you. Dance yourself to joy.
Change is automatic. Progress is not. So make time for what really matters and give it the attention to create the lush garden that only you can grow.
Don't settle. Keep exploring and expanding. Life is so good. Look for the good. allow it in, embrace it, savor it, appreciate it and express gratitude for it. It just keeps getting better and better.
I will be delighted to support you on expanding your Abundance-Consciousness, dealing with your stuff and breaking through your ceiling or wall. Please email me at fatma@yoursoulsanctuary.com to find out which of my services would be ideal for you.

When all your desires are distilled you will cast two votes, to love more and be happy. Hafiz

No tags
It doesn't interest me if there is one God
Or many gods.
I want to know if you belong — or feel abandoned;
If you know despair
Or can see it in others.
I want to know
If you are prepared to live in the world
With its harsh need to change you;
If you can look back with firm eyes
Saying "this is where I stand."
I want to know if you know how to melt
Into that fierce heat of living
Falling toward the center of your longing.
I want to know if you are willing
To live day by day
With the consequence of love
And the bitter unwanted passion
Of your sure defeat.
I have been told
In that fierce embrace
Even the gods
Speak of God.
David Whyte
No tags
How has 2012 been going so far for you? I am loving every minute of it's new energy. I can't wait to share my new teleclass "Secrets from the Art of Aromatherapy for Feminine Leaders" in February. Look out for more information soon.
The Year 2012, is the Year of 5 (2+0+1+2=5), and 5 means excitement and non-stop action! 5 also stands for fun, freedom and adventure. 2012 is going to bring many changes as well as be a yearlong celebration.
The decisions you make now will shape your and the world`s destiny. During this intense time of change as a civilization we are defining a new era. Take a powerful stand for yourself and your destiny. You will change the world by changing yourself.
This week`s fresh and sparkly article is dedicated in helping you lay the foundation for flourishing in 2012 as a Dreamer and serving our world with love.
Love & Sparkles
Fatma
You are the wealth of the Universe and your Beingness is vital to its evolution.
Your Seeds of Love contribute to the Global Heart. In a seed lies the potential to shape this Universe.
You have the power to become a deliberate creator of your own life and consequently actively shape our world.
Awaken to your own power to choose who you want to be in 2012.
As you plant your Seeds of Love remember that you can't force a flower to bloom before its time.
Dream big and beautiful.
Nurture and care for your Seeds.
Have faith and trust they will yield an abundant and extraordinary bounty.
Here is what you will need.
Create Sacred Space
If you missed the "Create Sacred Space for 2012" article in my last newsletter you can find it here.
I have received incredible feedback on it.
Theme
Choose a word that represents what you would like 2012 to represent for you. You will be amazed at what having a theme will open you up to.
Intention
Your soul-driven intentions can change the world. People who achieve what they want make the effort to know what they want. Create the Space and make time for silence and deep stillness. Self-realization totally rocks!
This New Moon in Aquarius begins the Chinese New Year and the Year of the Dragon on January 23, 2012. In Chinese Astrology the Dragon is known to bring Heaven to Earth and making dream comes true.
New Moons are powerful for setting intentions. Use the first New Moon of 2012 to set your intentions and let the Universe work its magic .
Desires
Your heart's desires help you become more of who you are as you walk the journey of expanding your soul. Listen to the whispers of the Universe and pay attention to them. Follow your inner guidance. Ask yourself who you need to BE to live your desire and be the change you want to see.
Your No list
To say YES to your magnificence and your dreams you will have to say NO to what does not serve you anymore. Create a list of what you will say NO to in 2012 so that you can say YES to what will transform your life.
Support
You can't do it all alone. Put in the support you and your dream will need. The bigger your dream the more support you will need.
Self-care
To lead others you have to lead yourself first. What Self-care can you put into place to fuel you so you can show up powerfully as a World Changing Feminine Leader?
Vision Board
Fun Time! A Vision or Dream Board is a visual reminder of your dreams. Once you have done all the work above you can now get creative and play full out. Cut out words and pictures from magazines that represent your dreams and glue them on a board. Add to it whatever makes you heart sing. Express Gratitude for all that has emerged through you. Place it where it will continue empowering and inspiring you to stay focused on what you want.
Soul-inspired action
Taking action is absolutely necessary to bring your dreams alive. Yet the Vibration of your dreams precedes your action. Become aware of your Energy and Passion. Honor your own needs and what replenishes your soul. Let your soul connection help you maintain a balance of action and inaction.
Lead with Love and make 2012 awesome!

Affirmation: The glory of the Universe is flowing through me!
No tags
OMG! 2012 is finally here and we are getting to live and experience it. It's an incredible feeling. However it turns out to be, it is definitely a brand new year to write the next chapter of our lives and it can be as powerful and magical as we allow it to be.
2011 was an extraordinary year for me filled with many new, intense and amazing experiences and I am so grateful for all the goodness it bought into my Life. By Mid-December I had reached full capacity and was really craving space mentally, emotionally, physically and spiritually. Planning for 2012 held zero appeal.
Thankfully I always take time off for the last week of every year with the very purpose of creating Sacred Space for the new year. So a few days of contemplation and rest, a massive 15 hour decluttering sprint, a day of creating order and organization later I feel super excited to take on 2012. My theme is AWESOMENESS!
I am delighted to continue bringing you awesome world class value to transform your lives on all levels so you can be the powerful Feminine Leader you are here to be and live the abundant life that will support you on your mission.
Today's post is to help you create the Sacred Space that is crucial to your mission and purpose.
All life has to offer can only come to us when we have space. Creating Sacred Space is an absolutely essential process for bringing in what you want. You have to exhale to inhale. Our stuff defines our destiny. Stuff can show up physically, emotionally, mentally and spiritually.
Stuff helps us hide
Stuff takes up precious energy
Stuff can make us sick
Stuff can suffocate you
Stuff will keep you playing small
Stuff will dim your light
Stuff takes up the space that you need to live your Magnificence.
Check out the following areas in your life and see where you are holding on to stuff that is stopping you from being who you are here to be?
Your home environment
The food you eat
The thoughts you think
The people you surround yourself with
The movies and shows you watch
The books you read
The emotions that hinder you
The places you frequent regularly
The clothes you wear and fill your closet with
The daily practices you use
The way you handle money
The time you spend on what is not important
The activities you engage in
The work you do
It is all stuff and all of it will affect your frequency. Your stuff defines your destiny! You get to choose who you are here to be? What are the choices you will make that will support you in living your Magnificence as a powerful World Changing Feminine Leader?
Release to receive!
Let go of what does not serve your purpose and create space for what will transform you. Watch the Magic happen when you do so. What waits on the other side of letting go is Freedom and Ecstasy!
No tags
We are at the end of another year of our one precious life and approaching the beginning of another. As one cycle ends another one begins. It is always so exciting to be given a new canvas to create on and I am so looking forward to all the synchronicities that 2012 will bring.
For myself I am immensely grateful for the growth and expansion I have experienced in my life and business this year. The joy of living my Magnificence and helping my clients live their Magnificence is indescribable. I am deeply grateful to my clients for giving me the honor to help them transform their lives. A huge thank you to my family for being my soul's sanctuary. I so appreciated the celebration I had this week with all of them and our special guests in a circle of love. I love this expression I heard from my son Adil, who is training to become an actor: When you find your passion you become contagious and powerful. Here's to you finding and living your passion and coming fully alive as you make your world changing impact.
Take time to get clear on your heart's desires. They are meant to help you become more of who you are as you walk the journey of expanding your soul. Do the healing work that is needed to bring your desires to life. You don't get what you want, you get who you are. Ask yourself who you need to BE to live your desire and be the change you want to see. When you do your own healing you also heal the ones who have walked before you and the ones who will walk this planet after you.
We have eagerly anticipated 2012 as the year where we collectively attain a higher consciousness and birth a New World. Make 2012 an year unlike any other you have lived before. Raise the bar on what is possible for you by giving yourself the permission to say YES to you and your Magnificence.
Wishing you a magical 2012 as we Heal the World together and make it a better place for me, for you and the entire human race. Remember to have a lot of FUN along the way. It is an incredible time to be alive!
Love & Sparkles
Fatma
No tags
A Feminine Leader needs a treasure box of tools to feel fantastic and fabulous and have the Sparkling Energy to lead her business and serve her tribe in a powerful way. As a Feminine Leader you want to love, honor and nourish your body, mind and spirit so you can stay in a high frequency and be the beacon of light you are meant to be. It all starts with valuing yourself. Here are some tips to help you shine your light!
Stock your fridge and pantry with high vibration foods to fuel you day in, day out. Make friends with foods like dark green leafy vegetables, strawberries, blueberries, acai, goji, avocados, garlic, lemon, cinnamon, ginger and vibrant supplements.
Groove that body to strengthen your Warrior Spirit! Find a combination of yin and yang exercises that truly bring you pleasure. Yin activities include dancing, yoga, swimming and walking. Yang activities include kick boxing, martial arts, basketball, strength training and running.
Radiate a positive force field by paying attentions to your thoughts, words and feelings. Think and speak of that which is alignment with the dream you want to live. Use affirmations to keep yourself in that field, i.e. I bask in the glory of my magnificence! Write them down and stick them up where they are a constant reminder to you.
Grow your Goddess! Have daily success rituals that support your inner and outer glow. Start the morning with a practice that sets you up for your best day ever. Expect goodness and be open to receiving and acknowledging it.
No tags
I was at Holt Renfrew last week and was passing through the perfume department where I never stop as I am not into synthetic perfumes. But I was not at any department store and my eye caught sight of the word Oud Wood. Ooooh, I love Oud. It is a fragrant wood and the word in Arabic actually means wood. In our culture Oud is used on charcoal to create an intoxicating fragrance for festivals, celebrations and weddings. I have not found any good Oud recently so have not smelled the authentic version in a few years. Then I got to smell Oud Wood from Tom Ford's Private Blend Collection. Swoon! It is rich, warm, seductive and sensual. It is a blend of essential oils of rosewood, cardamom, Chinese pepper, oud, sandalwood, vetiver, tonka bean, vanilla and amber.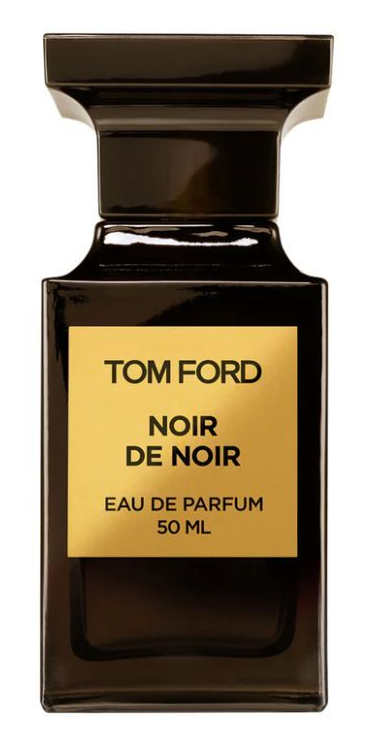 The lady at the counter told me that Noir de Noir also contained Oud Wood and I found it even more beautiful and addictive. It contains saffron, black rose, black truffle, vanilla, patchouli, oud and tree moss. If you love Oud as much as I do and you can't make it to a lavish souk in Dubai then seek out Tom Ford's counter. This is what Tom Ford says about his collection: PRIVATE BLEND is my own scent laboratory: it's where I have the ability to create very special, original fragrances that are unconstrained by the conventions of mainstream scent-making. PRIVATE BLEND is designed with the true fragrance connoisseur.
No tags