Archive for May 2008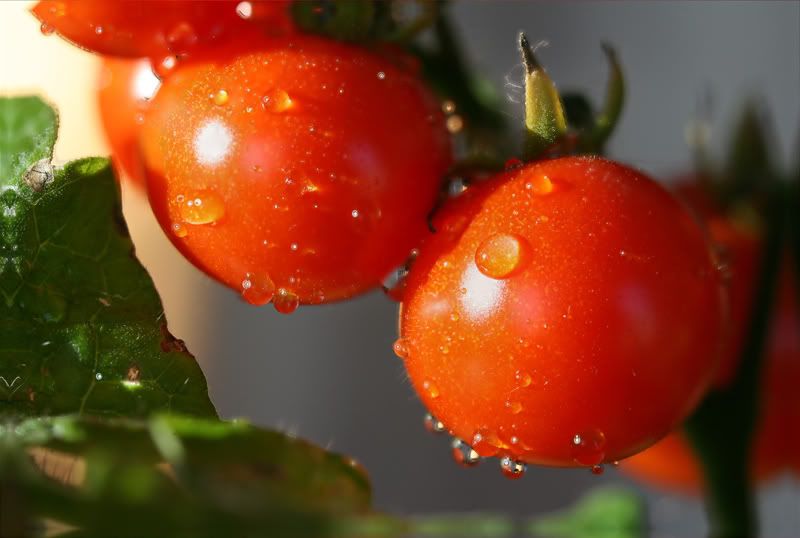 This is a Pate I made last week and really enjoyed. When tomato season comes around buy tomatoes in bulk and dehydrate your own.  They taste so good.  You will need a lot of tomatoes though. They shrink a lot. Of course you can grow your own too. Mine just never produce enough so I am glad to get them from the organic farmer's market.
1 cup sun dried tomatoes, soaked for a few hours
1/2 cup fresh tomatoes
1/2 cup walnuts, soaked
1/4 cup basil
2 cloves garlic
1/2 tsp curry powder
Salt to taste
Blend everything in the food processor. If you do not have one you can try the blender or a hand blender.
I enjoyed the Pate on cucumber slices and loved it spread on collard leaves and wrapped up. You can add olives, cucumber, avocadoes etc. to the wrap as well. It is so quick to make and can be stored in the fridge for a few days.
Enjoy.
No tags

Celebrating Mums everywhere. Being a Mum is one of the most rewarding role of my life. I dedicate this day to my Mum and my children and to Mums and children all over the world. My favorite song on being a Mum is Martina McBride's song: In my daughter's eyes. Here are the lyrics to the song:
In my daughter's eyes I am a hero
I am strong and wise and I know no fear
But the truth is plain to see
She was sent to rescue me
I see who I wanna be
In my daughter's eyes
In my daughter's eyes everyone is equal
Darkness turns to light and the
world is at peace
This miracle God gave to me
gives me strength when I am weak
I find reason to believe
In my daughter's eyes
And when she wraps her hand
around my finger
Oh it puts a smile in my heart
Everything becomes a little clearer
I realize what life is all about
It's hangin' on when your heart
has had enough
It's giving more when you feel like giving up
I've seen the light
It's in my daughter's eyes
In my daughter's eyes I can see the future
A reflection of who I am and what will be
Though she'll grow and someday leave
Maybe raise a family
When I'm gone I hope you see how happy
she made me
For I'll be there
In my daughter's eyes
Happy Mother's day. Take time today and everyday to cherish all that you contribute to the world.
No tags
Truly, madly, deeply loving yoga. It is helping me immensely with some turbulences right now. Is it just me or is there a major planetary shift?
Here is a beautiful piece from Yoga teacher Shiva Rea:
Embodying the Flow:
Prana - life is energy and breath, inhale fully
Vinyasa : life is cycles of waves, learn to surf
Yoga : life is a unified field, relax into oneness
Parinama : life is change, be open
Spanda : life is vibrating consciousness, awaken
Shakti : life is creative energy, celebrate your essence
Unmesa : life contracts, have no fear
Nimesa : life expands, transform limitations
Tala : life is rhythm, find your pulse
Prasara : life is flow, ride the wave
Rasa : Life is full of juice, savor each moment
Prema : Life is infinite love, burst the dam swim
Sukha : Life is inherent happiness, embody joy without external needs
Sangha : life is community, participate fully
Mandala : life is wholeness, be and see 360 degrees
Bindu : life returns and emerges from the conscious seed, bow to the source
Nataraj : life is an eternal dance, om namah shivaya
No tags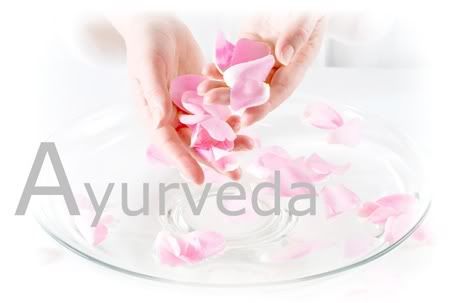 I
I had mentioned Abhyanga in my post on Slowing down. Abhyanga  is an Ayurveda  massage with oil. Abhyanga literary means to run or stroke one´s hand all over, all around the body in a gentle manner.
The oils detoxify as well as protect and nourish the body. The Sanskrit word sneha means both "oil" and "love," and the effects of abhyanga are similar to the effect of saturation with love. Both experiences can give a deep feeling of stability, warmth and comfort.
Abhyanga nourishes the skin, and gradually the tissues beneath. With habitual use of this technique, each of the dhatus is replenished. Dhatus are the 7 levels of bodily tissue that create the structure and make the functioning of bodily systems possible. On a slightly deeper level, physical and psychological tensions are eased. Abhyanga is recommended in Ayurveda as part of the daily ritual for wellness. It is recommended to do it in the morning 10-15 minutes before your shower. Massaging just your feet and scalp will benefit your whole body if you cannot do your whole body. The oils can be warmed by placing the amount you need in a little container and putting this in another container with hot water. Essential oils can be added according to body type.
Benefits of Abhyanga
Makes the skin glow and prevents dry and rough skin,

Promotes better skin texture,

Improves blood circulation,

Pacifies the skin affections,

Improves physical strength and stamina,

Improves muscle strength and bulk,

Improves the nervous system. thereby preventing nervous disorders,
Oils recommended for the massage are sesame, olive and coconut.
No tags